You can print old newspapers from a scanned document.
In order to prepare your file for print, we recommend to increase contrast until the background gets white.
The result you should get: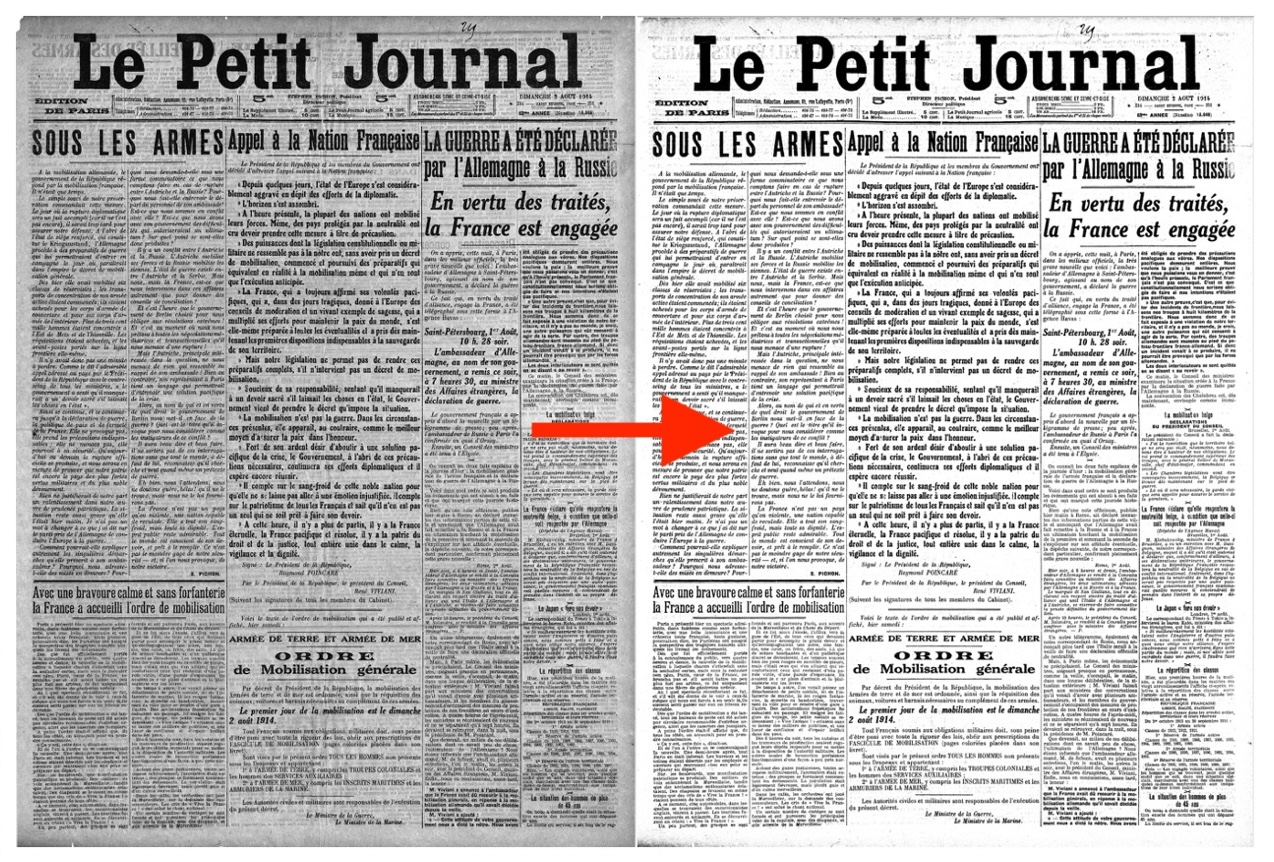 Then, fade the edges to get them disappear:

Group your pages into the same PDF file.
Your old newspaper is ready for print!
Here's an example: