To ensure better color rendering, we recommend converting your file with the CMYK profile PSO Uncoated.
This ICC profile allows you to get a preview of the colors you'll get on paper.
InDesign export settings: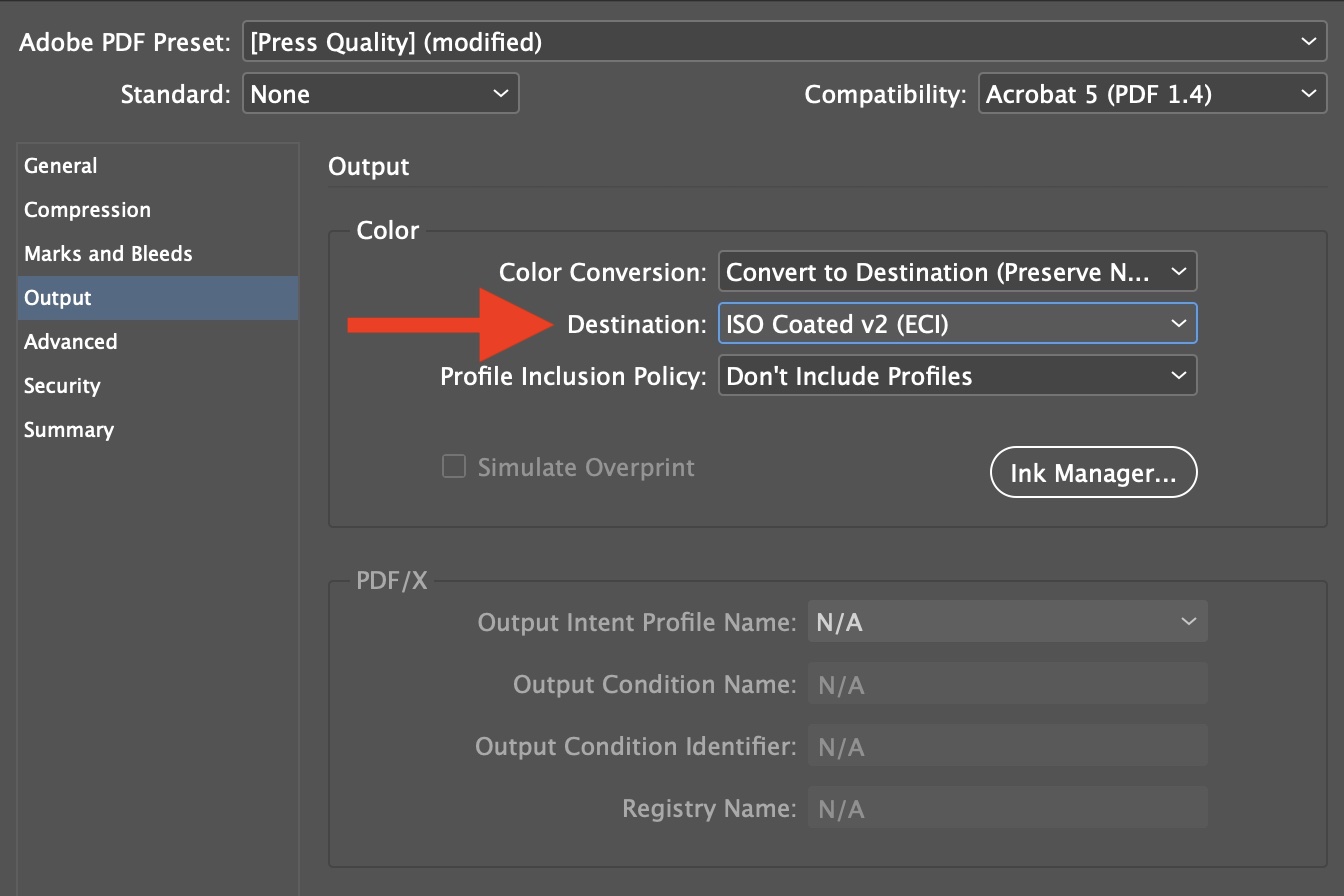 Installing an ICC profile:
Windows: Copy the ICC profile to 'C:/windows/system32/spool/drivers/color'
Mac: Copy the ICC profile to '/Bibliothèque/Colorsync/Profiles'
Restart your editing software to make the ICC profile available.