1. Design your newspaper as a PDF file
We invite you to read our design guide, which contains the guidelines you will need to design your newspaper. It takes about 10 min to read, it's a very helpful tool.
2. Start printing
Once your PDF file is ready, upload it to your account. Your newspaper is checked automatically by our platform in order for you to fix possible problems.
Provide the recipient address and confirm your order. Your newspaper is sent to our factory for printing as soon as we have your confirmation!
3. Delivery
We print every day and ship around the world, by UPS. You can expect to receive your newspapers within 3 to 6 business days after your order confirmation. For large orders - 1000+ copies - we recommand allowing an extra day to be safe.
Newspaper printing line: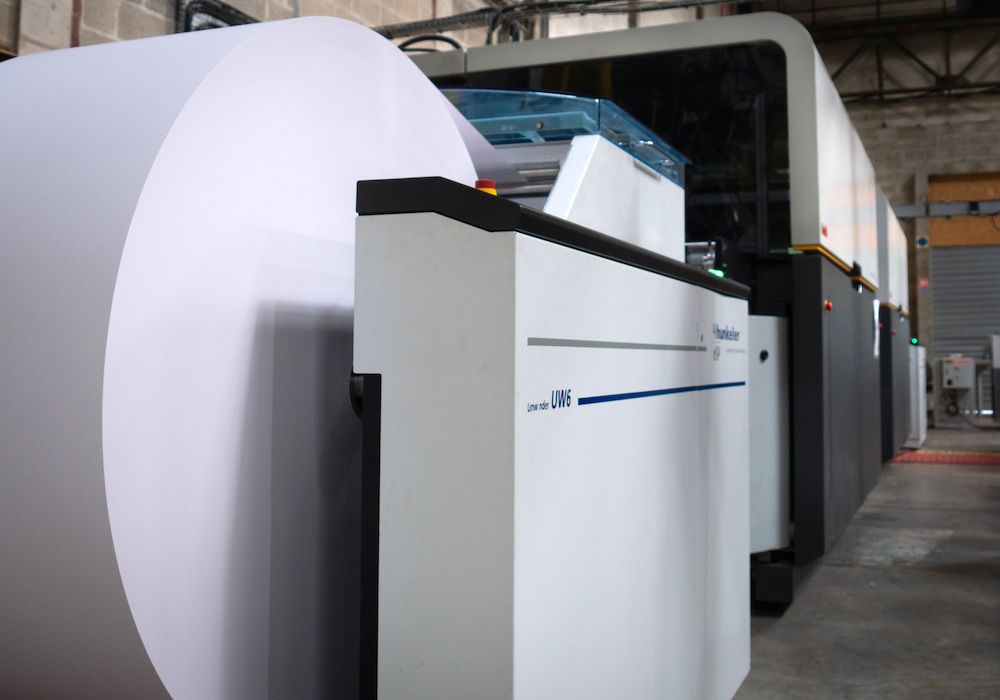 Our factory
Two Kodak VL4200 ink-jet presses
Two Hunkeler finishing lines
Full-color print, 600 x 600 dpi definition
Up to 7,000 copies per hour