Printing resolution is 600dpi. It means that 600 tiny drop of ink (9 picoliter) are printed on each inch of your newspaper.
It may happen that an ink jet head is clogged due to dust or printhead heating.
Our team always purge the printheads before running the press, however a few missing jets can (rarely) occur during printing.
It's hardly discernible on a CMYK image, because other inks will print correctly: the missing jet will be almost invisible.
Missing jets on greyscale images are more visible because it only uses black ink, no other inks will mitigate.
Missing jet on a CMYK image (left) and greyscale (right):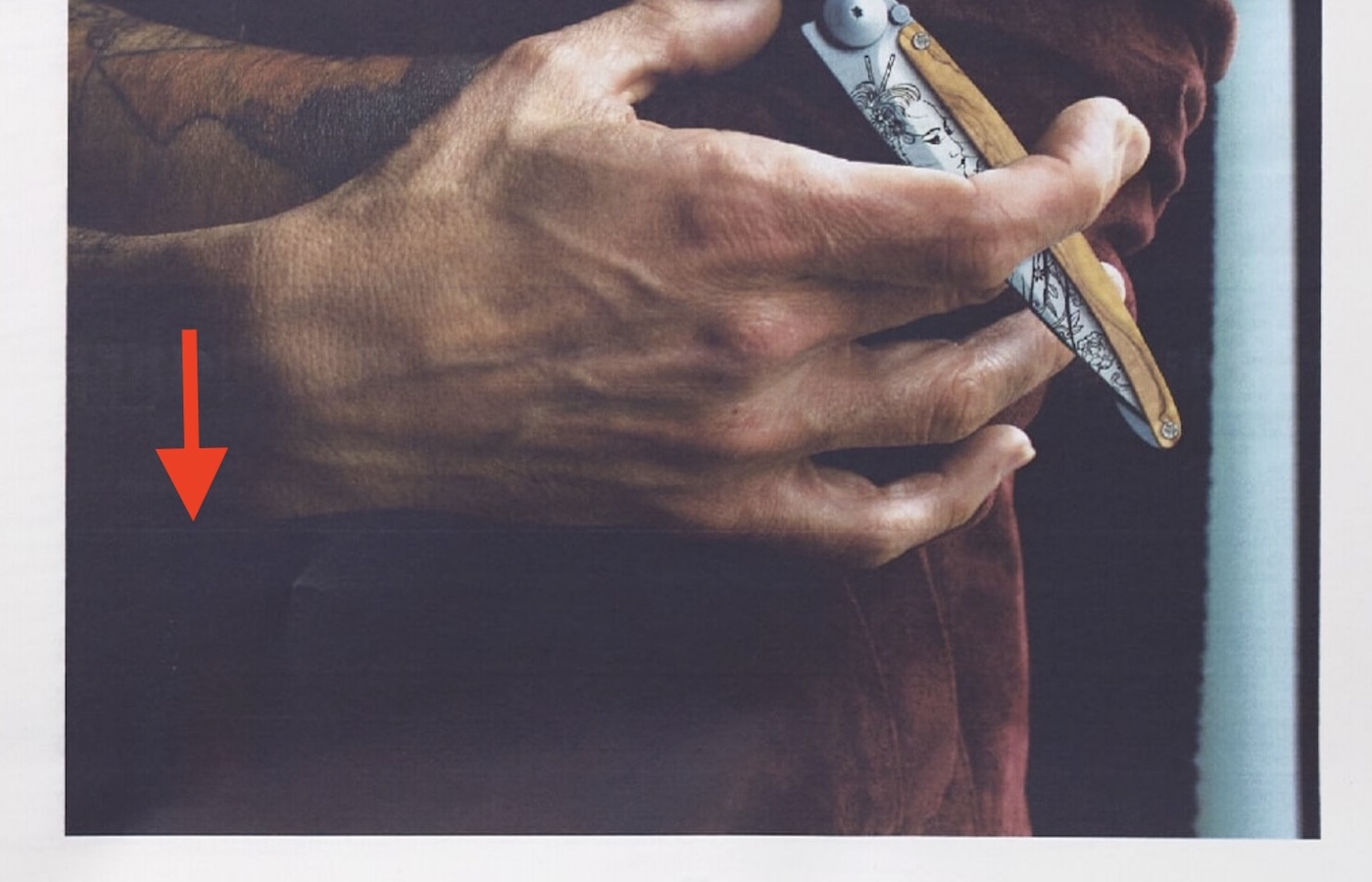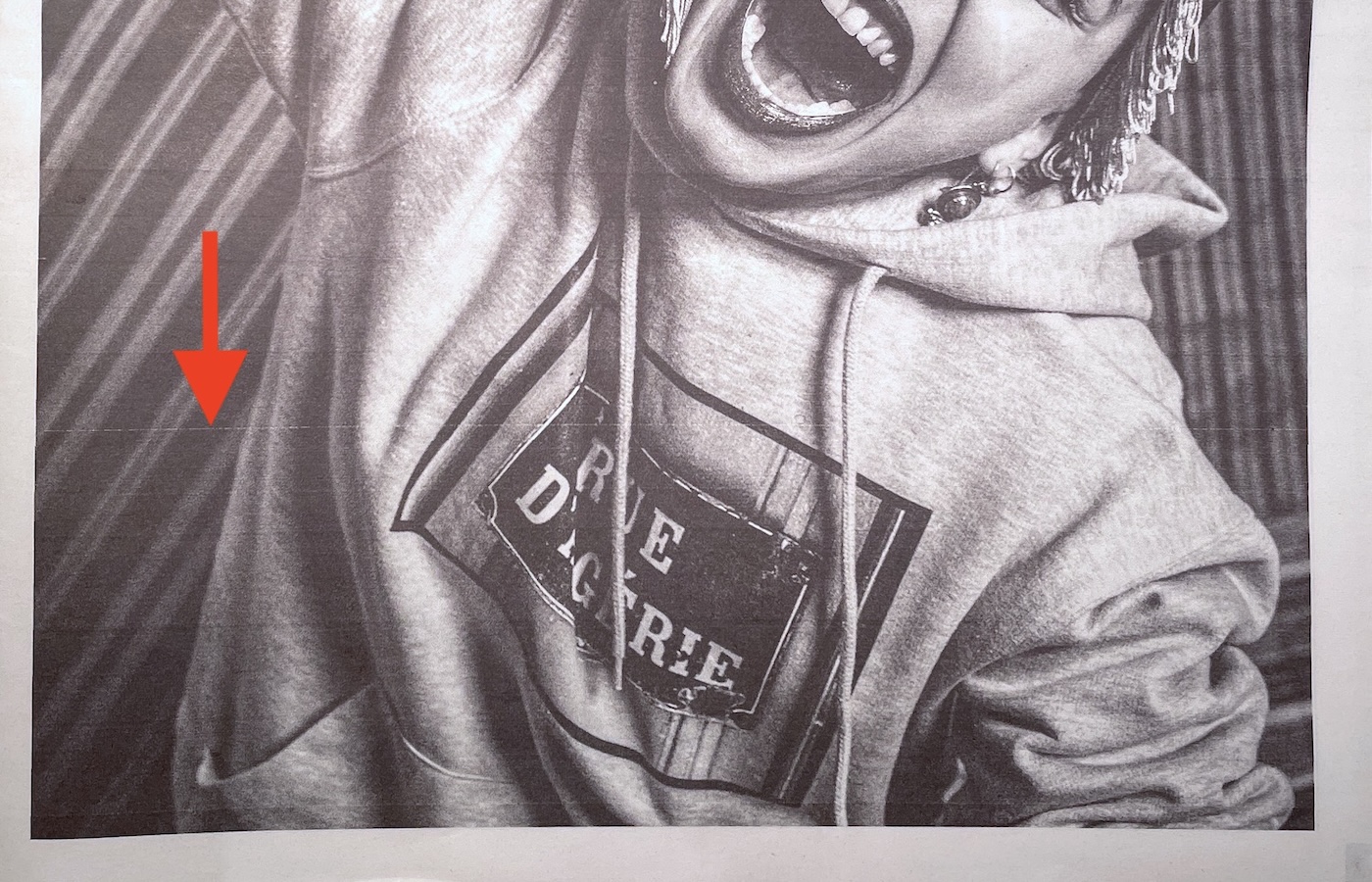 Tips
Try to use CMYK images to mitigate missing jets.
For black & white pictures, try to use a CMYK B&W instead of greyscale.