We use CMYK (Cyan, Magenta, Yellow, Black) profile for color rendering.
Each color is made from these 4 primary inks.
To ensure a better color rendering, we recommend to convert your file with the CMYK profile PSO Uncoated.
While exporting your PDF file, you can select this CMYK profile.
If precise color accuracy is not essential, you don't have to do anything, we have an automatic CMYK conversion tool.
Compare Inkjet with Offset: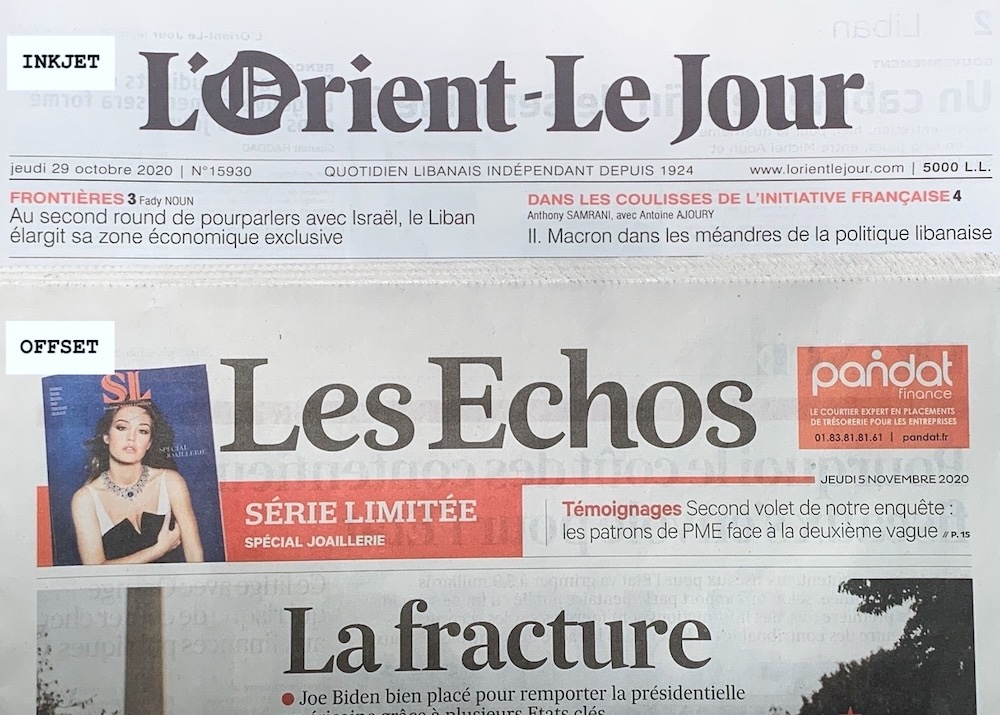 Compare:
Top: Inkjet printed by PRINTNEWSPAPER
Bottom: Offset printed by a newspaper publisher
Tips
Most colors will be less intense on paper than on screen.
Simple colors are reliable - it's easy to predict how they print.
Newsprint is thin, so we can't print a true deep black.
Use pure blacks for the texts